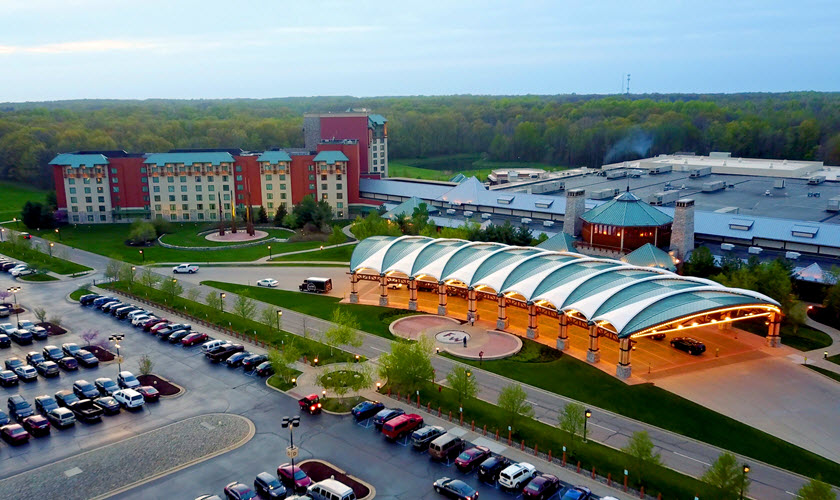 20 Must-Dos at Four Winds New Buffalo
Date of Post: Oct 2, 2014
Four Winds Casino® offers a large facility full of entertainment with 3,000 slots, over 60 table games, sensational restaurants, sizzling nightlife, and headliner entertainment. We have monitored what our guests rave about and have comprised a list of 20 things you should experience at Four Winds New Buffalo®:
1.) Drive the Green Mile entrance road once every season
2.) See a show at Silver Creek Event Center
3.) Rock out to a live performance at Kankakee Grille
4.) Relax for a night in one of Four Winds Hotel's 415 Rooms
5.) Enjoy an evening out on the patio at Kankakee Grille
6.) Experience the Four Winds New Buffalo grounds at night
7.) Enjoy comfort food with a modern twist at Kankakee Grille 
8.) Use the free valet service
9.) Enter the casino from the rotunda to see the hand painted murals
10.) Enjoy a day of sunshine at outdoor pool
11.) Check out the autographed guitar wall at Silver Creek Event Center
12.) Eat breakfast at Timbers (any time of day)
13.) Find romance over a dinner for two at Copper Rock Steakhouse
14.) Walk the promenade to window shop
15.) Fill up on a seafood feast at The Buffet
16.) See the work of featured artists' in Outfitters
17.) Take a picture in one of the vehicle giveaways
18.) Enjoy a game or brew at the C Bar or Martini Bar
19.) Take a picture by the Four Winds fireplace
20.) Enjoy a dessert at The Buffet with casino embellishments

There are many things to indulge in at Four Winds Casino and we enjoy seeing our guests having a good time. Please share your photos of each to-do item on social media with #FourWindsCasinos. Did we miss a must-do at Four Winds Casinos? Leave us a comment on your favorite thing to do at the New Buffalo location.