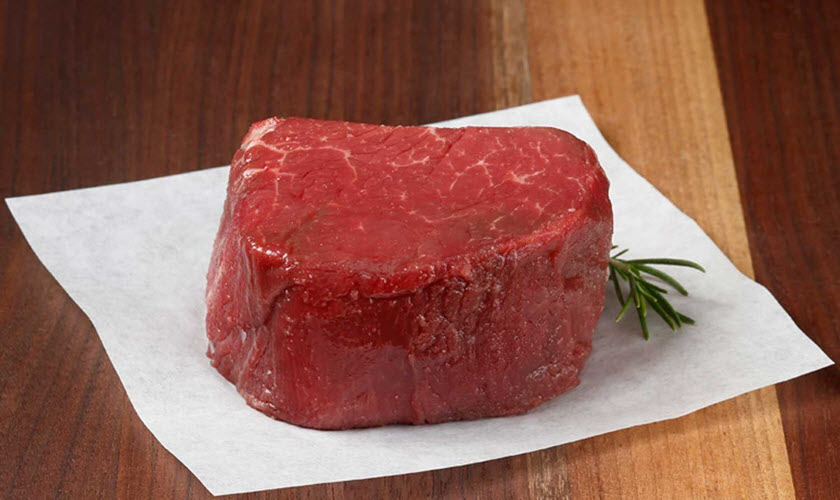 Filet Mignon in Mushroom Wine Sauce
Date of Post: Aug 21, 2019
Perfect for a romantic dinner! 
Ingredients
4 Tbsp  Unsalted Butter, Divided 
2 Tbsp  Olive Oil, Divided 
16 oz   Button Mushrooms, Thickly Sliced 
1 small or 1/2 medium Yellow Onion, Finely Diced 
4 medium Garlic Cloves, Minced 
1 Tbsp  Fresh Thyme, Chopped or 1 tsp dry thyme if you must 
4 6 oz each Filet Mignon Steaks (about 1 1/2" thick) 
2 Tbsp   Flour
1/2 C     Red Wine 
1 1/2 C  Beef Broth 
1/2 C     Heavy Whipping Cream 
Salt and Pepper to taste 
Preparation
1.) Pat dry steaks with a paper towel and season all over with salt and pepper 
2.) Place a large heavy-bottomed pan over medium/high heat and melt in 2 Tbsp butter and 1 Tbsp oil.
3.) When butter is hot and finished foaming, add seasoned steaks to skillet and sauté, turning over once with tongs about 3-5 minutes per side for medium-rare (I cooked 5-6 minutes per side for medium). If steak is browning too fast, reduce heat to medium. 
4.) Next place the same pan over medium/high heat and add 2 Tbsp butter and 1 Tbsp oil. 
5.) Add thickly sliced mushrooms and cook 5 minutes until soft. Stir in onion and cook another 3 minutes. Press in garlic cloves then season with 1/4 tsp salt, 1/4 tsp pepper and 1 Tbsp fresh thyme. Cook another 2 minutes, stirring constantly until garlic is fragrant.
6.) Add 2 Tbsp of flour to the melted butter/oil mixture and mix them together to create a paste and cook for 1 minute.
7.) Add 1/2 cup Merlot and boil until reduced by half (3 minutes), scraping the bottom with a spatula to deglaze the pan. Add 1 1/2 cups broth and boil until about 2/3 cup liquid remains (5-6 minutes). Add 1/2 cup cream and boil until sauce thickens slightly (2 minutes).
8.) Plate and enjoy!