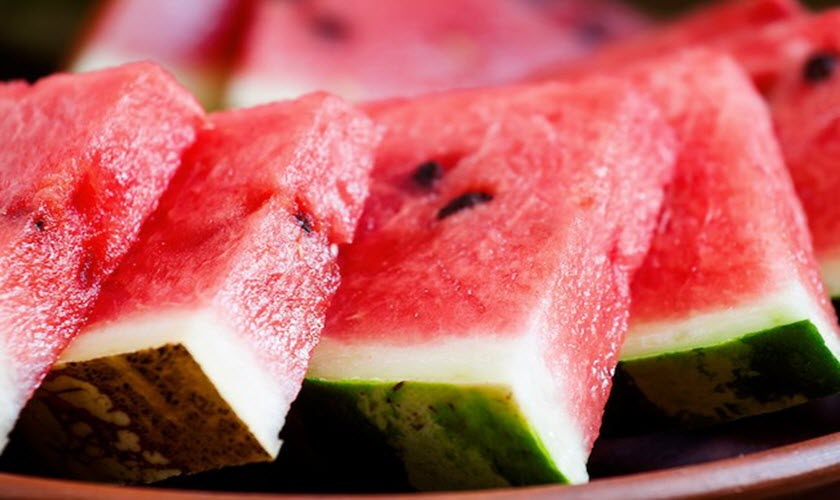 Grilled Watermelon and Shrimp Salad
Date of Post: Aug 7, 2019
The tastes of summer in a unique and savory salad. 
Ingredients
1/2 C        Balsamic glaze
8               Shrimp per salad, peeled & deveined
4 C           Baby Arugula
3 C           Seedless grilled watermelon, cubed
1/2 C        Pickled Red Onions
1/2 C        Feta cheese, crumbled
1/4 C        Pecans
3 Tbsp      Extra virgin olive oil
Kosher salt to taste
Preparation
1.) Toss the shrimp in half the oil and grill till the shrimp turns pink and is completely cooked.
2.) Grill Watermelon until they have the desired grilled lines. Then, cut watermelon up into bite size pieces. 
3.) Drizzle arugula with a little bit of olive oil and season with Kosher salt.
4.) Plate seasoned greens and top with cubed grilled watermelon, pickled red onions, feta cheese, pecans and grilled shrimp. Drizzle generously with the balsamic reduction.