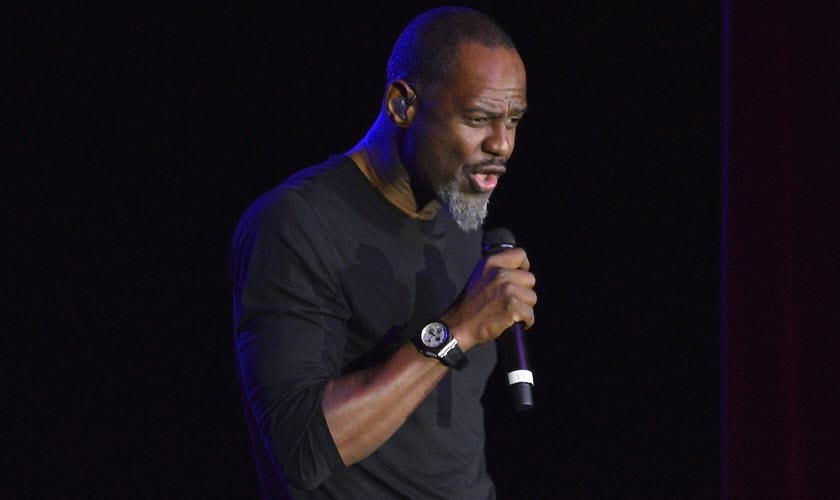 Interview with Brian McKnight
Date of Post: May 9, 2017
Most known for his strong falsetto and belting range, Brian McKnight is not only a legendary R&B performer but a 16 Grammy nominee! McKnight has a passion for creating music and giving the gift of music to others, resulting in 15 albums and the creation of The McKnight 360 Foundation.
The foundation is in its embryonic stage but fans will soon learn how the foundation plans to help raise awareness and provide solutions for the lack of funding for musical programs in schools across the country. Brian has taken time from touring, producing, writing and the foundation to answer a few questions about his life in the music industry.
 
What is your favorite part of creating music?
The creation of something from nothing is my favorite part.

When you are on the road, what is one thing you must have backstage other than water?
You know I'm not really picky about my dressing room. I really wish I had some quirky thing but I don't really have that thing I'm kind of boring at least in my dressing room. LOL.

You've collaborated with some of the best in the music industry. Is there anyone you haven't collaborated with that you hope to in the future?
I'm down to work with just about anyone. I really love to try new things but most of the time it comes down to scheduling. 

What was your favorite part of being a radio host?
Daily interaction with my fans.

Do you have a pre-show ritual? If so, can you share part of it?
Just a warm up routine to make sure I'm ready. [I do] some vocalizing to see how much of my voice I have that night and then we're off and running. 

Of all 15 of your albums, which one is your favorite and why?
Since I write them all, I don't really have a fave. I leave it the fans to decide. 

If we were to listen to your iPod, what would we hear?
Everything from every genre; Willie Nelson to Steely Dan, rock, funk, soul, jazz, everything. 

You have toured all over the world. What has been your most memorable performance and why?
It's always the next one. LOL. Because what's past is past.

Brian McKnight performed at Silver Creek Event Center on May 19. See photos from the performance here. Fans can stay up-to-date on The McKnight 360 Foundation on Brian's website. For more amazing performances coming to Silver Creek Event Center visit our event calendar.