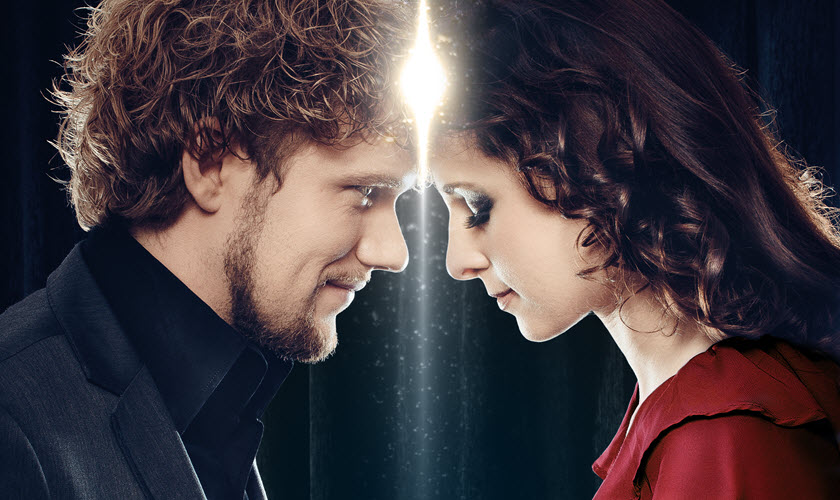 Interview With The Clairvoyants
Date of Post: Apr 25, 2018
Meeting in October 2011, Thommy and Amelia created The Clairvoyants and a riveting performance that has taken them around the world to some of the most famous of stages. In 2016, The Clairvoyants took their talents to the biggest talent show in the world, "America's Got Talent." On the show, Thommy and Amelia competed against 100,000 contestants and with the votes of American viewers won second place.
Since the competition, The Clairvoyants took to Vegas and another world tour. The tour stops in New Buffalo, Michigan on May 11 where Thommy and Amelia will enchant viewers at Silver Creek Event Center. Despite a busy schedule, the dynamic duo took time to answer a few questions about life in the entertainment industry.
What was your reaction when you won the Stage Magicians of the Year award? 
It was in the middle of our U.S. tour and we were so happy to make it to the ceremony and meet our friends and magic family. The nomination itself was already incredible, but when they announced our name we were speechless.
What age did you figure out you had clairvoyant abilities?
We always shared the love for performing and presenting our art. That all lead us to where we are right now. We developed a very special show that is about mind reading and with every live show we get better at it. 
How did you guys meet and decide to become a world traveling duo?
We met almost seven years ago, when we worked for a TV show. We figured out that we share the love for the stage and unexplainable things, and we wanted to travel the world with it. We are so happy that this plan worked out and people all over the world want to see our show.
Of all the places you've performed which has been your favorite and why?
We performed on some wonderful stages. One that stays in our memory for sure is The Sydney Opera House. It is a beautiful theatre at a very magical place. Also, The Palace Theatre on Broadway in New York was very special. There is so much history in that theatre and it's a performer's dream to stand on one of the stages one day. Broadway was also special because it was the first time in Broadway history, that a female magician headlined a magic show.
What has been the weirdest thing an audience member has brought that you've guessed/described?
The weirdest thing was probably a mother holding up her baby. :)
At what point did you, or will you, feel like "we've made it" in the performance industry?
We think this process will never stop. When you reach a personal goal, the next is already waiting for you. As performers we have to constantly be creative and work on new material. That's what we love about our job!
What is your favorite part of performing?
The moment when we see the magic happen in people's eyes. This moment is priceless and beautiful.
It must be hard to hide secrets from each other. Have either of you blown a surprise for the other because of your abilities? If so, did you keep it to yourself or did you fess up that you knew?
We try to give 100% on stage. In private life we like to live a "normal" life couples live. Maybe it is a bit more difficult to surprise one another, but both of us know how to do it! :)
For more details on upcoming concerts at Silver Creek Event Center please visit our website.