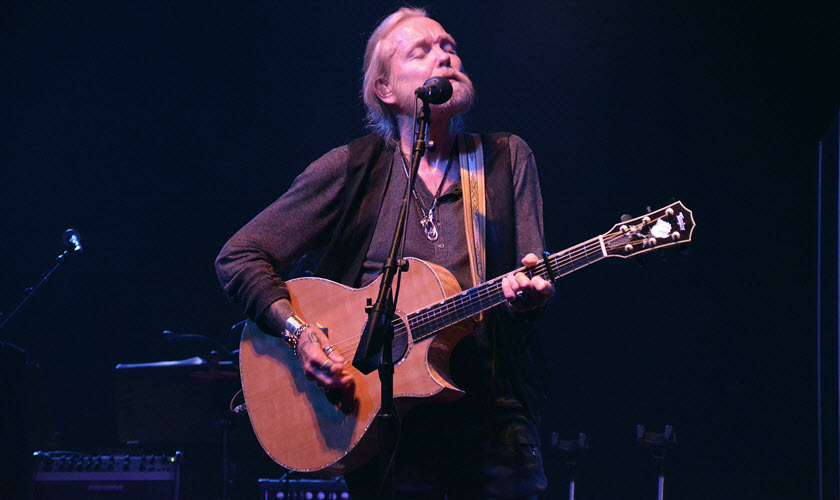 Interview with Gregg Allman
Date of Post: Oct 29, 2015
Silver Creek Event Center will be filled with the great hits of Gregg Allman on October 30, 2015. Four Winds Casinos' caught up with Gregg Allman before the show for a quick interview:
What are you looking forward to most at your Four Winds Casino performance?
I love playing casinos like Four Winds because you're closer to the crowds than you are in an amphitheatre, and I really enjoy that. I can promise the folks there they will have a good ol' kick-ass time.
What has been your favorite part of this tour?
I would have to say it was the run we did with the Doobies; those guys are just good people, man. Their guys sat in with my band several times, and one night I had the honor of singing Michael McDonald's lead on "Takin' It to the Streets." The Doobies were a part of my Laid Back festival at Jones Beach out on Long Island, and that day couldn't have gone any better, bro. I can't wait to see what we're gonna do with the Laid Back festival next year.
What is your favorite song to perform?
That's like asking someone to pick between their children, brother! I will say that "Midnight Rider" is the song I'm most proud of in my career, and we're playing a wide selection of tunes from both my solo career and from the Brothers during this tour, so there will be something for everyone who comes to the show.         
What bands/singers do you admire?
 Right now I'm enjoying Sam Smith, man. His voice is so soulful I could listen to him all day long. He is someone I'd love to record with, no doubt about that.
What is your favorite part of touring?
That two hours on stage; it makes everything worthwhile, especially the traveling. I'm never going to retire from playing; I'm going to retire from the traveling, man!
Do you have one memory from your career that stands out beyond the rest?
I would say the recording of the Fillmore East album; probably so. We were at that top of our game that weekend, and we all knew it. That album captured the Brothers at our best.
Do you have a favorite quote or saying that is always on your mind?
"Stick to your guns" - my brother told me that in the very beginning of our career, and I've never forgotten those words, man. 
It was a pleasure having Gregg Allman at Silver Creek Event Center. See photos of the 2015 performance here. To stay up to date on upcoming shows, visit our events online or on Facebook.