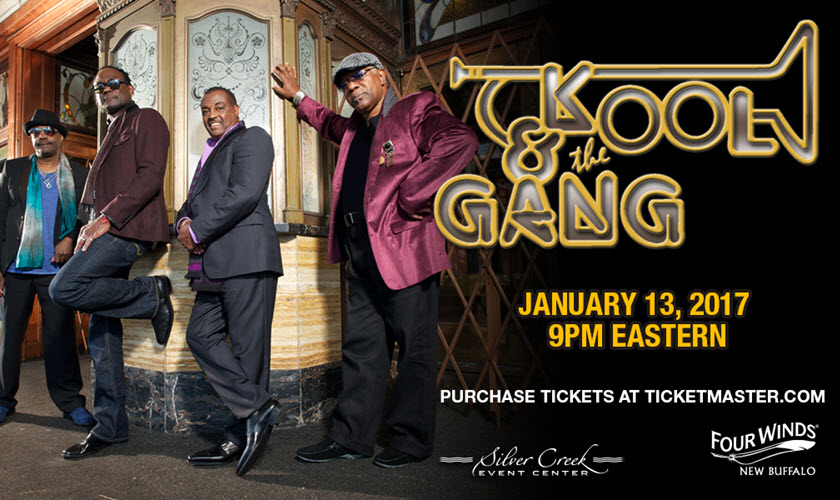 Interview with Kool & The Gang
Date of Post: Jan 10, 2017
Forming in 1964, Kool & The Gang started as a group of people that loved playing music and over the years morphed into a R&B super group with a unique funky and jazzy arrangement style. The group took time to answer a few questions about their journey in the music industry.
With over 70 million albums sold as well as 25 Top Ten R&B hits and nine Top Ten Top hits, what is your favorite song to perform?
Our favorite song to perform is Celebration. When we start playing it everyone gets up and starts dancing and singing along.
Kool & The Gang is the longest performing R&B group in history and has spanned 5 generations of hits. When people describe Kool & The Gang as a legend, what goes through your mind?
It makes us feel that we are accomplished and that we made it. We started off just wanting to play music and we never thought that people would be using words like "legend" to describe us.
Life on the road can be hectic and some musicians find comfort in pre-show rituals. What is one ritual you do before every performance?
We usually pray before each performance.
Is there one thing, other than instruments, that you have to have on tour?
We have to have an iPod. We're usually listening to any and everything like jazz, hip-hop, R&B, rock, and yes, even Kool & the Gang!
Everyone wants to know what goes on backstage, but we want to know what kind of snacks can one expect in the Kool & The Gang dressing room?
We like to keep a healthy assortment of foods in our dressing room at each show so you'll find things like baked fish and chicken, rice, pasta, salad, various juices and water, fruit and vegetable platters, and tea and coffee.
With over 45 years of performances, the group has performed in the best venues all over the country. Which venues are your favorite to perform at?
The large 20,000 seat venues are probably our favorite to perform in. Those large crowds bring so much excitement and energy to the performance!
The group has expanded their audience and sound with amazing collaborations over the years. Of all the artists Kool & The Gang has collaborated with, who was your favorite?
Jamiroquai on Hollywood Swinging!
Kool & The Gang was one of the many amazing performances at Silver Creek Event Center in 2017. Check out photos from the performance here. For more upcoming events please visit our website.