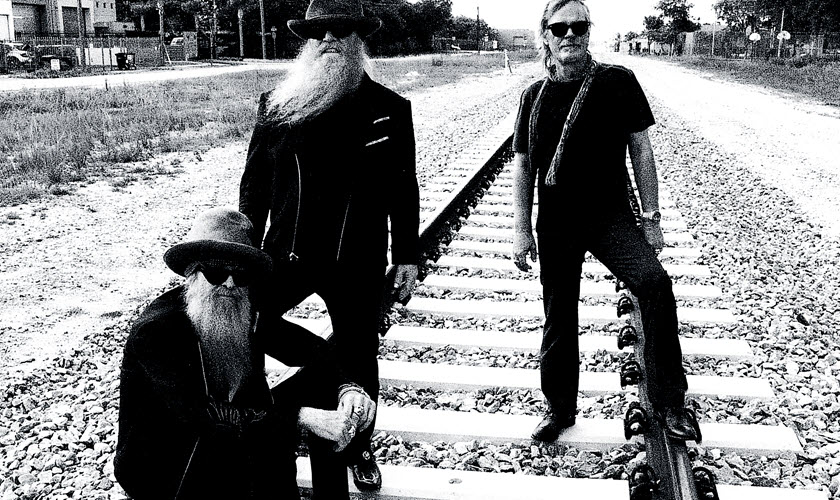 Interview with ZZ Top
Date of Post: Mar 22, 2016
Silver Creek Event Center will be filled with a roaring crowd on March 26, 2016 for the sold out ZZ Top performance! Since the start of the band in 1969, ZZ Top has been captivating audiences and influencing the art of music throughout the world. This 2004 Rock & Roll Hall of Fame band has grown to include over three and a half decades of blues and rock 'n roll hits. We had a few moments to speak with the group about their current tour and astonishing career:
What ZZ Top song describes your 2016 tour?
Tempted to write "I Gotsa Get Paid" but the reality is much closer to "I'm Bad, I'm Nationwide" and, of course, "Can't Stop Rockin'" which is the truth. 
What is the group's favorite song to perform?
Gonna cheat it a bit and pick two since they're always performed together: "Waitin' For The Bus" and "Jesus Just Left Chicago" — you get a little bit of everything: rock, blues and even gospel. 
What is the group looking forward to most at the Four Winds Casino performance?
We're looking forward to turning it up and rocking out loud.  Gonna be a good time!
Of all your music videos, which one is your favorite and why?
"Sharp Dressed Man" because our bank transformed into a nightclub and that little Eliminator Coupe enjoyed getting  treated like an honored guest. 
Does the group have a pre-show ritual? If so, can you share one thing you do?
We have this band-handshake thing where we really get the ball rolling.  It's sounds kinda crazy and, now that I think of it, it kinda is a bit of a crazed tradition, yet we don't go out on stage without it.  Now, we're down with it. 
What is one thing, other than water, that the group must have backstage?
Mexican food!
In the group's long career, what performance has been the most unforgettable and why?
Playing Texas Stadium in Austin for more than 100,000 fans has got to be right up there — chaos, mayhem and big fun.  In contrast, we played a gig, early on, to an audience of 1 paying customer.  We did the entire show for this guy and then bought him a Coke because we wanted him to think he got his money's worth and he said he did. 
ZZ Top was one of the many amazing performances at Silver Creek Event Center in 2016. For more upcoming events please visit our website.