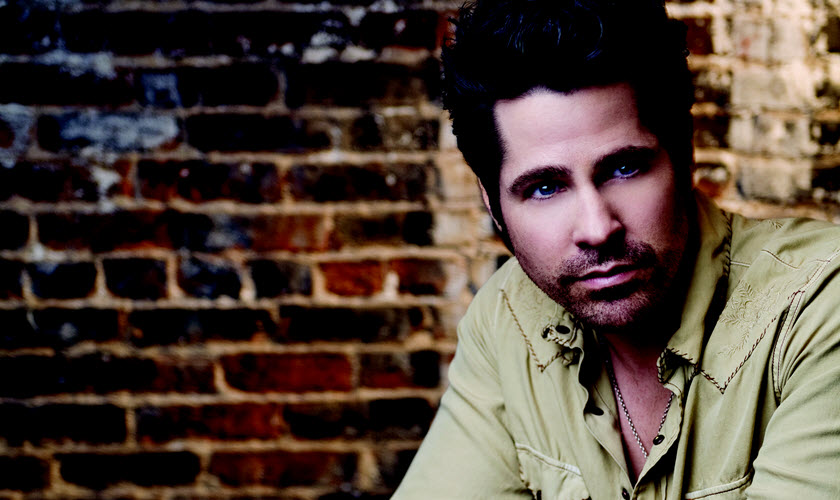 JT Hodges Interview
Date of Post: Jul 23, 2014
Hard Rock Cafe Four Winds was filled with the great hits of JT Hodges on July 11, 2014. JT Hodges performed hit songs, Hunt You Down, Sleepy Little Town, and Stuck in the Middle with You, to a crowd that loved every moment. Here are a few photos from the show. For more photos and video please visit Four Winds Casinos' Facebook page and YouTube channel.
Four Winds Casinos' caught up with JT Hodges before the show for a quick interview:
What are you looking forward to most at the Hard Rock Cafe Four Winds performance?
The atmosphere. It's the Hard Rock, so much history. I know seeing all those faces and memorabilia on the walls is gonna amp me up to hit that stage.
What has been your favorite part of this tour?
A lot of these places we played last year. I think going back this time around and seeing way more people at your shows is the best part.
Do you have any advice for anyone wanting to be a country singer?
Do it because you love it.                        
Do you have a favorite quote or saying that is always on your mind?
 "Never underestimate the heart of a champion"
Do you have any movie premiers or charity appearances coming up?
Always doing something for charity. I'm honored to be able to contribute to something like that. Just did an independent film with Colin O'Donaghue (Once upon a Time) in Nashville, I'll send you an invite to the premier J
It was a pleasure having JT Hodges at Hard Rock Cafe Four Winds. To stay up to date on upcoming shows, visit our events online or on Facebook.