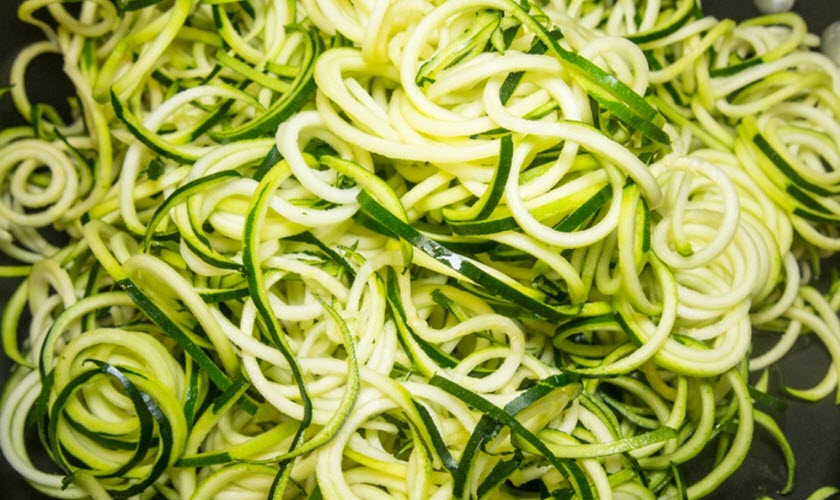 Mediterranean Zucchini Pasta
Date of Post: Aug 16, 2019
Enjoy a flavorful pasta dish with a healthy twist! 
Ingredients
2               Large Zucchini, Spiral Sliced 
2 Tbsp     Olive Oil
2 Tbsp     Butter
5               Cloves Garlic, Minced
1/4 C        Sun-Dried Tomatoes
2 Tbsp      Italian Flat Leaf Parsley, Chopped
10              Kalamata Olives, Halved
1/4 C         Parmesan Cheese, Shredded
1/4 C         Feta Cheese, Crumbled
Sea Salt and Black Pepper To Taste
Preparation
1.) In a large sauté pan, over medium heat, add zucchini, olive oil, butter, garlic, sea salt and black pepper. Sauté until zucchini is tender. 
2.) To the pan, add sun-dried tomatoes, parsley, and Kalamata olives. Mix in and sauté 2 minutes.

3.) Remove from heat and toss with Parmesan and Feta cheeses before serving.