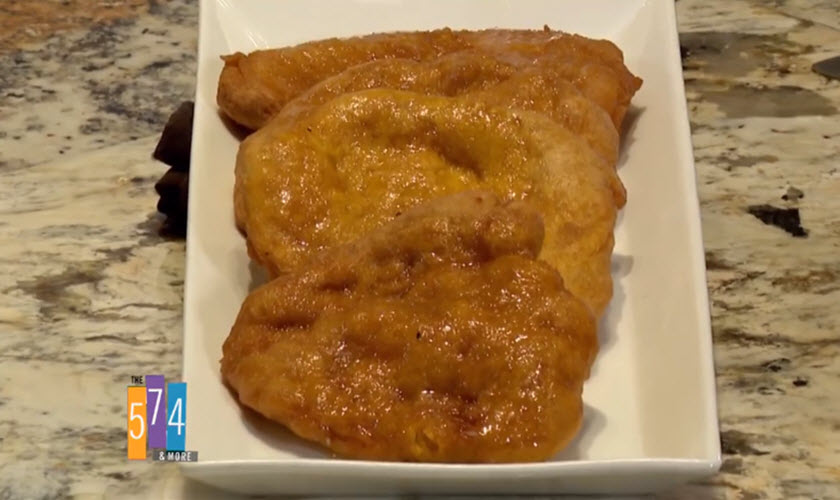 Pumpkin Fry Bread
Date of Post: Oct 21, 2019
It is pumpkin season and this mouthwatering recipe is perfect for coffee time! 
Ingredients
1           15 oz Can Pumpkin Puree
1/2 C     Sugar
4 C        All-Purpose Flour
4 tsp      Baking Powder
1/2 C     Water
Preparation
1. In a stand mixer blend together the pumpkin puree, water, and sugar.
2. Begin to stir in the flour and baking powder, adding a little at a time.
3. Continue to mix until dough forms. Then let the stand mixer run on medium speed for 2 minutes.
4. Dough will be sticky.
5. Heat vegetable oil in frying pan to 350 degrees. It needs to be about 1 inch deep.
6. Flour your hands and take a handful of dough. Flatten it into a patty about 1/4-inch-thick by 4-5 inches in diameter. Carefully drop into hot oil and let fry until brown on one side.
7. Flip over and brown other side. The bread will puff up and get crisp and chewy. Sprinkle with granulated sugar if desired.