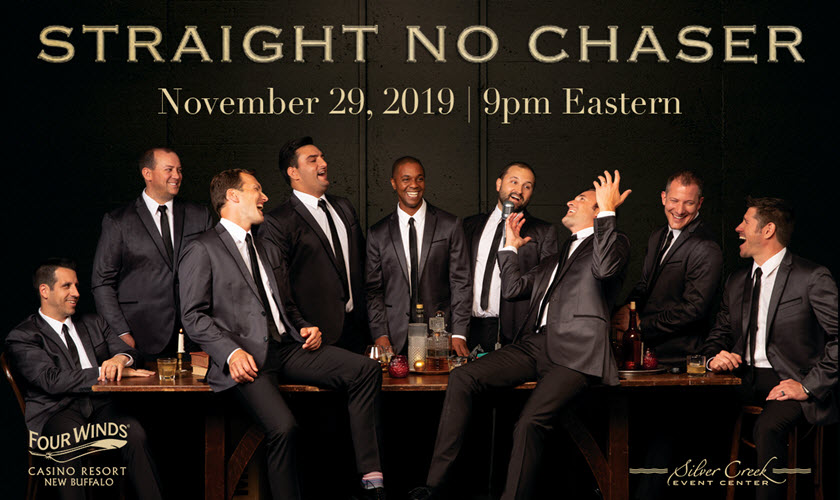 Interview with Straight No Chaser
Date of Post: Dec 23, 2019
Starting as a love for music and a hobby in undergraduate at Indiana University, Straight No Chaser turned their love into a career that has taken them around the world.  Life in the music industry all started for the group almost a decade after the group graduated when one member posted a video of them singing "The 12 Days of Christmas" on YouTube in 2006. Since then this energetic, fun-loving group has sold over 1.6 million albums. On November 22, 2019 Straight No Chaser took the Silver Creek Event Center stage and gave a memorable performance! Before the show group member Steve Morgan took some time to answer a few questions about the band and life in the industry.
Songs get written, songs get changed, and creation never stops. So what made you guys say, "Let's do this and record an album?"
We are always excited to create new music and put out new tunes, for us and the audience. This year, we began our new music with more new music in our show as we ever have. Once we decided on the name for our tour, we started conceptualizing the songs we knew we wanted to include in the show and our latest EP is a nice sample of the songs we knew we wanted to do.
With nine members, there must be lots of opinions and desires. How does the group decide which songs to perform?
Choosing the songs is a multi-step process. It begins with the individual song choices, of course, which starts with brainstorming, spreadsheets, and lists of songs (often cross-referencing Billboard charts to verify how popular they actually were). From there, arrangers will claim the songs on which they want to work, and those arrangements are brought to the group for discussion/critique. Once we have all of our arrangements assembled, it's a simple vote to see which are our favorites. And then the final step is the audience – if they like the song and the arrangement, it stays in the set, if not, it gets left on the cutting room floor. I like to think that by this point we have a good idea of what will make the audience respond to a song, but we are still surprised.
Your career has taken you all over the world. So far, where has been your favorite place to perform?
I would have to say all of the places we have performed internationally. Dublin is the rowdiest (This is an ultimate compliment, I assure you – we love being there). But we have had fantastic shows in London, Paris, Denmark, Helsinki, Australia, and the list goes on.
What was going through your head when Atlantic Records called you?
I heard about this call second-hand, after I had gotten done with a performance in New York City. So I was quite shocked that this was even a possibility. Maybe in our wildest dreams in college, we imagined this could happen. But to have it become a reality and after nearly a decade after we left school, well, it still seems crazy that this has worked out!
It's hard on the road. What is something you do to bring a bit of home to the road?
The good news with being on the road in this day and age is that it's easier than it's ever been. Certainly, nothing can replace human contact, but FaceTime/Skype has allowed us to still have face-to-face communication with our wives, children, friends and family. I like to bring some artwork that my kids have done in school to adorn my bunk area, but other than that, it's about finding the rhythm of your day and maintaining contact with your family so that you never feel out of touch.
The group has collaborated with many people. Who have you not collaborated with but really want to?
Ask nine guys, you'll get nine different answers! We have been so lucky to work with some of the biggest names in music, but I have been a huge Harry Connick Jr. fan for years so I would love to be able to collaborate or tour with him. OK, now it's out there: Universe, work your magic.
What is it like to be on tour with nine men?
Honestly, it's probably far more neat and tidy than you might suspect! We have known each other for over half our lives, so we know what makes each other tick. When someone needs space, you allow them that. When someone needs to be picked up, you do that. What it comes down to is being a good friend, and friendship is what has always been at the heart of this group.
The heart and talent of the group shined on the Silver Creek Event Center Stage.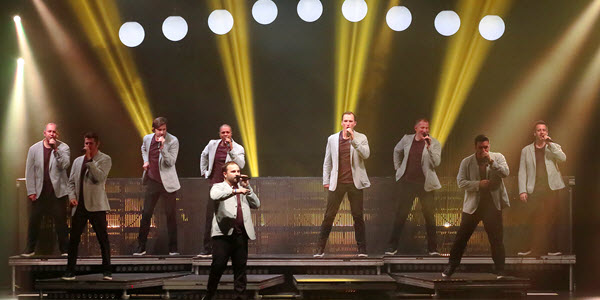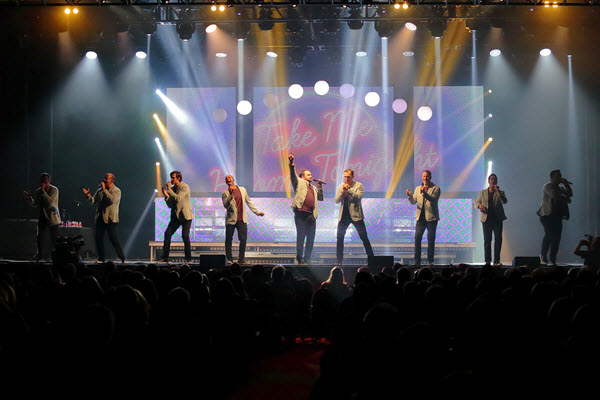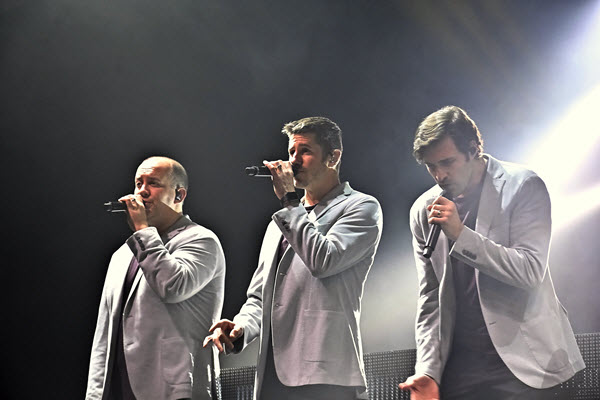 For more photos visit our Facebook page. From Comedy to Rock and Roll, Silver Creek Event Center has the best in headliner entertainment all year long. See more upcoming shows on our website.