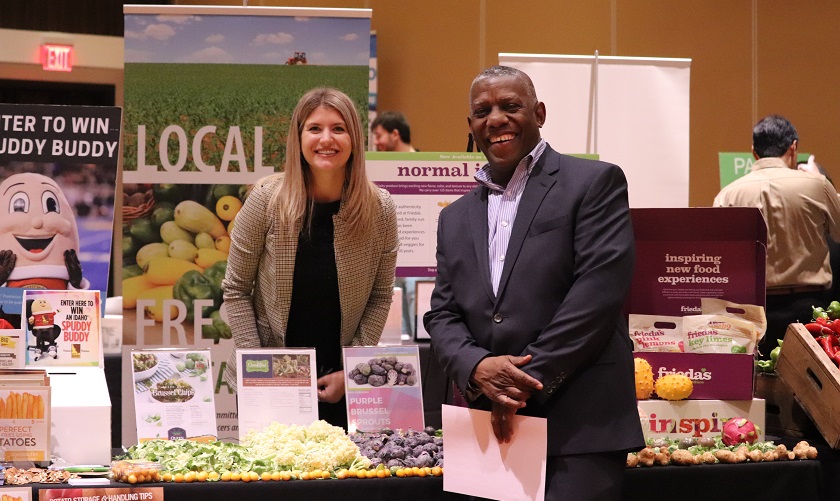 Sysco Food Show 2019
Date of Post: May 13, 2019
"This was the easiest event I've ever pulled off… thanks to your team & mine."
Carrie, a Sysco representative, said about their recent tradeshow held at Silver Creek Event Center at Four Winds New Buffalo.
While the event went smooth as chocolate crème pie, it took many Four Winds Casino and Sysco team members to put on a flawless event hosting around 70 booths and over 1,150 attendees.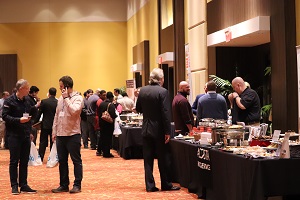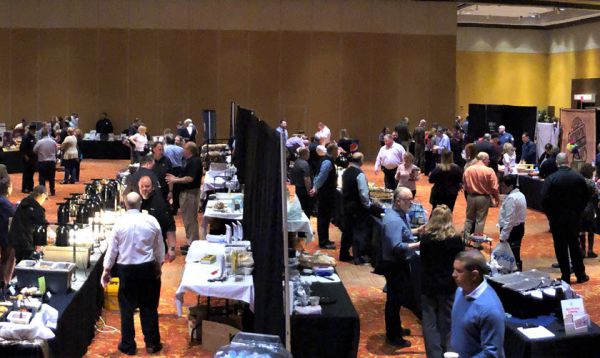 Preparation is key when planning such a large event and even if you check your list twice, something always pops up!
"As usual, we [Sysco] tried to have everything laid out up front but being new to the facility [Silver Creek], we had last minute requests that Tim and Georgia jumped on with a smile. The kitchen team was fantastic as well."
Hosting 70 booths is a task in itself but when they are featuring hot and cold food it adds a layer of time precision and lots of electricity needs, which could be problematic if you are in an event center with limited capabilities. At Silver Creek Event Center, the Four Winds Casino team worked with Sysco to construct a tradeshow allowing hot and cold vendors to be scattered throughout the room – creating an alluring and diversified entrée selection at every turn!
So, how did it work?
"Charlie and team were AWESOME! 99% was done and ready for us when we arrived. Charlie and his team members took the time to go through each booth after vendors were set up to ensure they had power in the proper locations in their booth areas pre-show so we wouldn't have any issues."
Sysco is host to a variety of companies offering specialty produce, custom-cut meats, gourmet imports, supplies and resources with freshness and quality their top priority, meaning that the show vendors needed the ability to prepare their food on-site.
"We had approximately 100 people running in and out of their [Four Winds] kitchens and back hallways. Security had a few hiccups with a new check-in process but together we made it work pretty well. The Four Winds chefs and support teams worked with our vendors in the catering kitchen as well as with our Sysco team in the Hard Rock kitchen and made it seem effortless, even though we know we can be a handful!"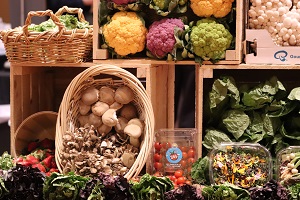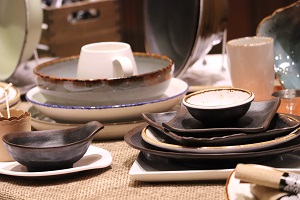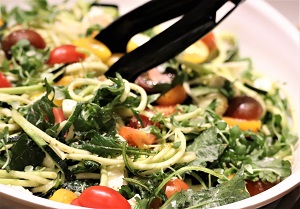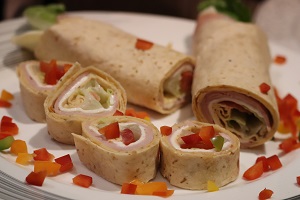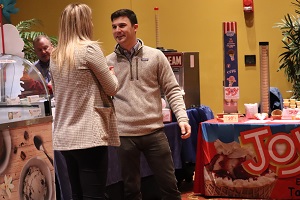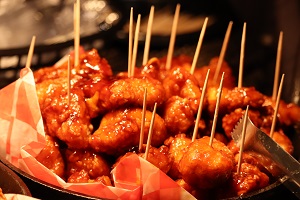 Judging by the 1,150 attendees the preparation paid off. Carrie said the most memorable part of the event was, "Watching our customers and vendors leave the event satisfied. That only happens when great teams work together."
We asked Sysco if there was anything else they wanted to share about their experience:
"The entire staff at Four Winds, including your casino floor team and your retail shop teams seem very happy to work there. They were all very courteous and had smiles on their faces. You must do a great job as leaders in making them feel proud to be part of your organization."
So, would Sysco book their event at Silver Creek Event Center again?
            "Absolutely." Silver Creek Event Center was "perfect" for our event.
If you are planning a wedding, conference or birthday party, Four Winds Casinos has great options like Silver Creek Event Center, Hard Rock Cafe, Copper Rock Steakhouse, Kankakee Grille and The Buffet. Four Winds Casinos' meeting facilities can host events ranging from 80 to 2,000 guests. To start planning your event at Four Winds Casinos or for more information, contact our Sales Team.