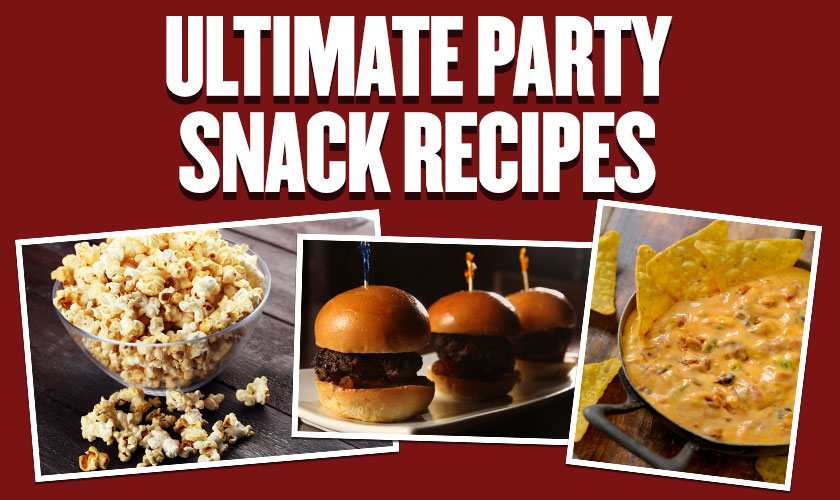 Ultimate Party Snacks
Date of Post: May 7, 2019
Be the ultimate host or the ideal party guest with these delicious and quick party snacks!
Chili Con Queso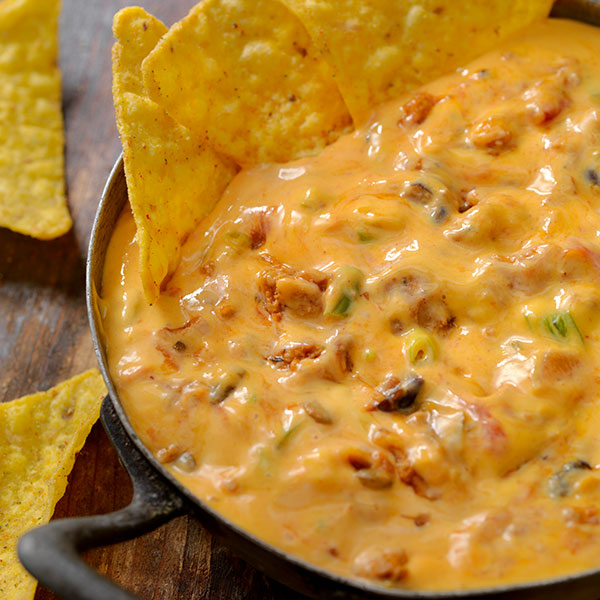 Gather around the bowl because this dip won't last long! Chili Con Queso is a party favorite you can make the night before and reheat or make fresh and add a hint of a fiesta to the kitchen air.
Serves: About 16
Prep Time:  5 minutes
Cook Time: 10 minutes
Ingredients
1 lb         Velveeta Cheese
4 oz        Chilies
4 oz        Pimentos
16 oz     Half and Half     
Dash of Tabasco (If desired)
Cooking
Melt Velveeta in the microwave until it becomes stirrable.
Combine an equal amount of half and half to the cheese mix.
Add chilies and pimentos.
Microwave mixture until it is hot.
Spice it up a bit more with a dash or three of Tabasco.
Serve it up or for an even better tasting appetizer pour into small bowls and cover with plastic wrap and refrigerate overnight.
Now that the flavors are enhanced and melded together, warm in microwave and enjoy!
 Sliders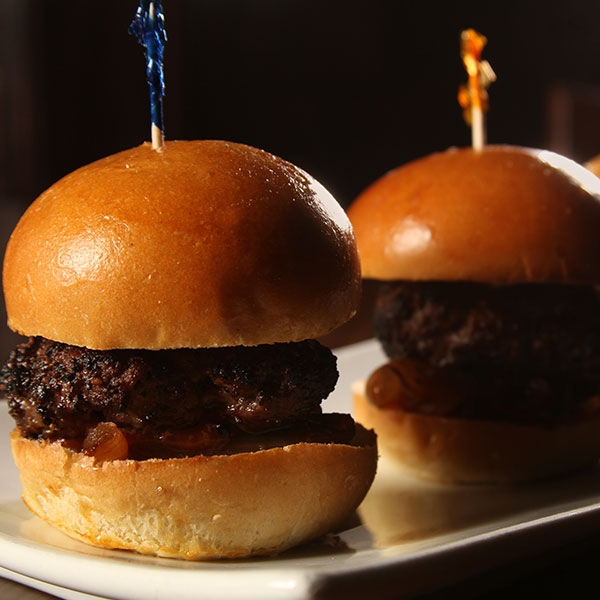 Beef sliders are the perfect recipe to have for all occasions; family cookout, tailgating, even the summer soccer league games!
Serves: 8
Prep Time: 10 Minutes
Cook Time: 25 Minutes
 Ingredients
1 lb                         85% Lean Ground Beef
8 buns                   Dinner rolls, or create your own by using hotdog buns
1 medium           White Onion
Salt & Black Pepper to Taste
 ­Preparation
Divide the beef into 8 equal sized pieces.
Form each piece into a 2 ½" square patties that are very thin. Tip – It works best if you create these on waxed paper.
"Cookie-cut" five holes in each patty making a dice pattern; a clean pen cap works nicely.
Freeze patties.
Cooking
Pre-heat the electric griddle to 375 degrees. If you do not have an electric griddle a frying pan will work.
Finely chop the onion. This is key so chop, chop, chop!
Spray non-stick on griddle and place about 1 ½ tablespoons of onion for each patty you are cooking. Important! The onions should only be one deep.
Immediately place frozen patty directly on top of onions and press down.
Cook for about 4 minutes right on top of the onions. Do not flip the burgers! The holes that you so perfectly placed in the patties allow for steam to cook the topside.
Add a dash of salt and a pinch of pepper to each patty while cooking.
Prep your buns as you wait. If you did not find 2" square dinner rolls, use hot dog buns. Cut each bun in half and cut off the rounded edges creating two square buns.
Remove cooked patties and place on untoasted buns.
Kettle Corn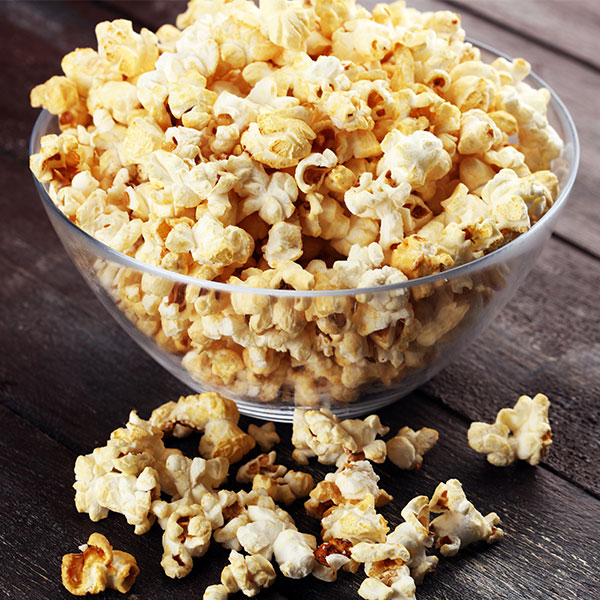 Some things just taste better homemade and kettle corn is defiantly one of them. This simple recipe may take some time to master, but it is well worth the practice. You can up the ante on movie night with our lite, sugary and the perfect kettle corn.
Serves: 8-10 servings
Prep Time: 5 minutes
Cook Time: 5 minutes (depending on heat of pan and oil)
Ingredients
1/2 C      Popcorn Kernels
1/4 C      Vegetable Oil
1/4 C      Sugar
Salt To Taste
Cooking
Place oil in a large skillet that has a tight-fitting lid. You will be shaking the pan, so a tight lid is key to not burning yourself.
Add popcorn kernels to the oil. Kernels should barely cover the bottom surface.
Heat over medium until the first kernel starts to pop.
Quickly sir in the sugar until dissolved.
Cover and continuously shake the skilled while holding the top.
Be careful! This will burn much quicker than regular popcorn, so keep your eyes on it.  
When you think all is popped remove from heat.
Spoon the popped corn into a bowl while shaking occasionally to let the uncooked kernels settle.
Salt lightly and break up into pieces.
Enjoy!
You now have three ultimate party recipes, you are ready for anything this year brings! Don't forget to share photos on social media with #FourWindsCasino or by emailing photos to social@fourwindscasino.com. Emailed or tagged photos could be featured on our Facebook, Twitter, Instagram, and Pinterest pages!

The Culinary Team at Four Winds Casinos is dedicated to the art of preparing and serving delectable dishes. We enjoy sharing recipes with our guests and fans because we know you love our restaurants—which are some of the finest restaurants in New Buffalo, Michigan, South Bend, Indiana and the surrounding area. Four Winds Casinos offers fine dining at Copper Rock Steakhouse, modern dining with a twist at Kankakee Grille, and our popular Timbers Fast Food & Deli.