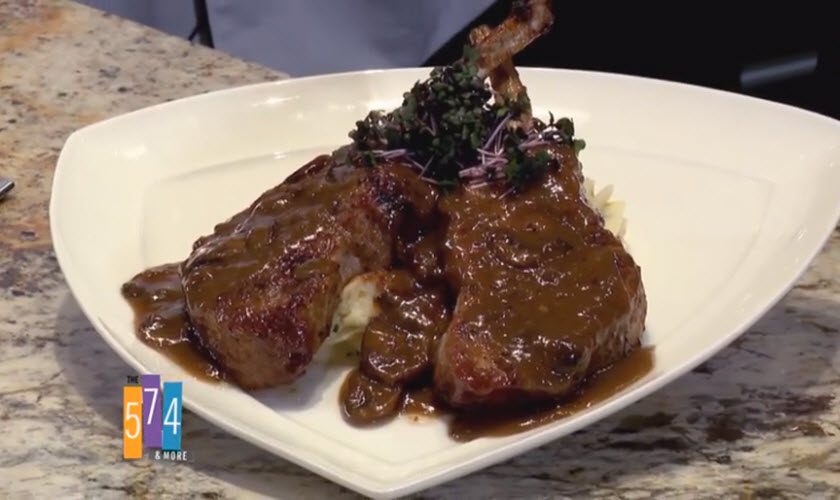 Whiskey Chops
Date of Post: Oct 15, 2019
The taste of fall is here and Chef Brandon has just the recipe for a hearty meal! 
Ingredients
4          Thick Pork Chops About 1-inch
1 tsp        Salt
1 tsp        Black Pepper
4 Tbsp     Butter, Divided
1 Tbsp     Minced Garlic
1 Tbsp     Minced Shallot or Onion
8              Button Mushrooms, Sliced
4 Tbsp     Flour for Roux
1 ½ C      Chicken Stock
1/3 C       Bourbon
1/4 C       Brown Sugar
Preparation
1. Preheat oven to 400 degrees.
2. Season pork chops with salt and pepper then dust lightly with flour.
3. Heat 1 tablespoon of the butter in a large heavy oven-proof skillet over medium-high heat.
4. Brown pork chops on both sides and remove from pan.
5. Add mushrooms to pan and sauté till tender.
6. Add the remaining butter to the pan and heat over medium-high heat.
7. Sauté the garlic and shallots/onions until soft.
8. Deglaze the pan with the bourbon and stock.
9. Add the sugar and mix together for the sauce.
10. Add the pork chops and bake in the oven for 20 minutes.