Four Winds Casinos
October 15th @ 10:32 AM in
News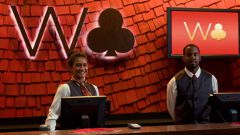 At Four Winds Casino®, we want our guests to have the best experience and receive benefits from the best players club around. As a W♣ Club Member, you will be able to earn entries into drawings and promotions. You'll also earn special bonuses, rewards, and can qualify for upgraded tier status based on your play. And best of all, joining is free and your W♣ Card can be used at any of our locations.
Read More
20 Must-Dos at Four Winds New Buffalo
October 2nd @ 9:26 AM
Four Winds Casino® offers a large facility full of entertainment with 3,000 slots, over 60 table games, sensational...
Gaming 101: Let it Ride
September 19th @ 10:05 AM
At Four Winds Casinos, we occasionally receive requests from guests about learning how to play table games. We...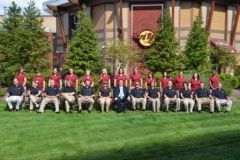 Four Winds Casino Completed the ALS Ice Bucket Challenge
September 4th @ 9:27 AM
 Four Winds Casinos accepted the ALS Ice Bucket Challenge from Firekeepers Casino. The challenge was completed on...
Grilled Prawns and Lemon Berre Blan (Lemon Butter Sauce)
August 26th @ 9:48 AM
Here is a fresh, seafood appetizer idea for your summer events.  ...