Four Winds Casinos
The 2014 Four Winds® Invitational started with the 5K/Fitness Walk on June 15, 2014. Close to 150 participants, of all ages, gathered together for a morning run/walk along the pristine Blackthorn Golf Club. The 5K included some fierce competition with the top three finishers coming in with a time under 19:12.8. All participants enjoyed music and snacks after a great event in support of Memorial Children's Hospital.
Read More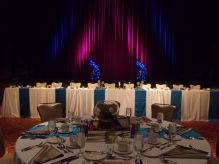 Mother of the Bride Testimonial: Silver Creek Event Center
August 7th @ 10:07 AM
Congratulations to Anneliese and Nate on their recent marriage! This lovely couple had a beautiful wedding at Silver...
JT Hodges Interview
July 23rd @ 9:44 AM
Hard Rock Cafe Four Winds was filled with the great hits of JT Hodges on July 11, 2014. JT Hodges performed hit songs,...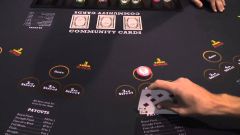 Gaming 101 - Mississippi Stud
July 2nd @ 1:26 PM
At Four Winds Casinos, we occasionally receive requests from guests about learning how to play table games. We...
Grilled Romaine and Radicchio Salad and Caesar Vinaigrette
June 18th @ 2:33 PM
Here is a fresh appetizer idea for your summer events.  ...