Four Winds Casinos
Kick-up your grilling game with our Sriracha Barbeque Sauce! Whether it be on chicken, steak, or bacon, this is the perfect recipe for a Father's Day Feast.
Read More
Interview with Brian McKnight
May 9th @ 9:25 AM
Most known for his strong falsetto and belting range, Brian McKnight is not only a legendary R&B performer but a 16...
Summer at Silver Creek
May 1st @ 11:29 AM
From Don Felder to Rick Springfield and Frank Caliendo, 2017 is off to a great start with incredible live entertainment...
Mother's Day Recipe: Petite Filet with Orzo Pasta Salad
April 25th @ 8:47 AM
Impress Mom with your cooking skills this Mother's Day! Our Petite Filet with Orzo Pasta Salad will not only keep you...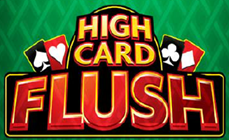 Gaming 101: High Card Flush
April 4th @ 9:20 AM
High Card Flush is the newest table card game to arrive in Four Winds Casino New Buffalo and Four Winds Dowagiac!...